WHO WE ARE
NCFMR is a non-profit organization dedicated to research, innovation and capacity building, as well as generating policy inputs in areas of finance and applied economics.
NCFMR was set-up as Section 25 Company in September 2012. It strives to create knowledge with the aim of facilitating equitable, economic development propelled by a vibrant financial sector.
NCFMR aims to become a world-class institution by contributing towards policy research and capacity building in area of finance. It aspires to emerge as sui generis knowledge solutions provider for various stakeholders, on finance and development issues.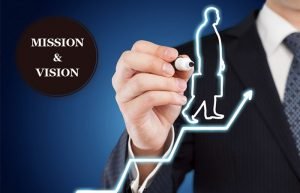 MISSION AND VISION 
Mission and vision of any institution are key to its profile and strategic plan. These statements provide the overall directions for planning.
Mission Statement of NCFMR
Our mission is to provide an institutional platform for various stakeholders to deliberate, strategize and collaborate through actionable empirical research and knowledge-driven policy suggestions, in the areas of finance and applied economics.
Vision Statement of NCFMR
NCFMR aspires to become an unbiased and rich source of knowledge and a think tank of first choice for policy makers, industry, research community and other stakeholders in the areas of finance and applied economics.
NCFMR wishes to be acknowledged as an institution engaged in generating high quality research and encouraging business innovation, which is of relevance to the economy and society at large. It should also be known as an institution fostering capacity building and disseminating knowledge for economic growth through financial sector development, which is sustainable and more inclusive.
OBJECTIVES
With a focus on its mission, NCFMR aims at the following specific objectives:
To provide critical inputs for economic and financial policy-making
To provide actionable research inputs for development of a vibrant financial sector following global best practices
To promote financial inclusion through financial literacy to support the cause of women and marginal sections of society through proactive engagement with the government, industry and various social sector institutions
To identify the risks and challenges in the global financial system and develop appropriate management strategies in light of fast changing business environment and increasing economic integration
To provide inputs for improved governance through enhanced reporting standards and a responsive as well as a facilitating regulatory architecture
To develop tools and strategies for financing environment conservation, energy needs, sustainable agriculture, development of physical and social infrastructure and related areas in applied economics.
To develop financing and other business strategies for promoting start-ups and MSME finance and make policy suggestions in this regard.
To provide critical inputs for developing sound public finance policy and its financing mechanism to catalyze inclusive and sustainable economic development
To understand the impact of consumer behaviour and social dynamics while optimizing economic and financial decisions
To offer policy suggestions on addressing challenges of income inequality
To foster innovation through identification and harnessing of relevant new technologies for meeting socio-economic objectives of public and private institutions
THRUST AREAS
Financial Markets, Regulation and Policy
Banking ,Financial Services and Inclusion
Real estate and Infrastructure Development
Commodity Markets and Agriculture Finance
International Trade and Finance
Corporate Finance and Strategy
Environment, Energy and Sustainable Development
Public Policy and International Affairs
Social Sector Development and Finance
Business Ethics & Governance
Technology and Innovation